1) preheat oven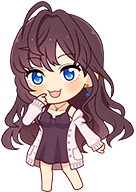 Hani / 23 / ISTP / Leo
I like big cities, good food, and reading angsty writing.
I'm Chinese and fluent in Mandarin Chinese. I'm an animation major hoping to specialize in modeling, visdev, or storyboarding. I've also studied Computer Science, and do some programming and web design.
"Ultimate Mod Hani"
"ShikiMiku cat themed duet when"
"Hani is Danny Devito"
2) cream the sugar and butter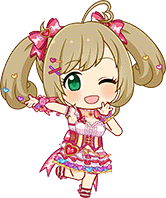 A Discord bot originally created for the /r/enstars Discord! It now resides on several Discords: /r/enstars, Enstars CN/TW/KR, BanGDreaming, IDOL INFINITY, and a couple smaller ones!

I'm head mod (Mod Hina) of the BanGDreaming tumblr!

I am a mod and translator for the I.I English Twitter!

I'm also a mod of the Million Live: Theater Days subreddit.

Finally, I'm a mod of the JP Enstars subreddit. Unfortunately, I'm not interested in Enstars nowadays.
SCROLL

3) stir in eggs and vanilla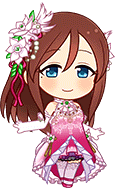 manga haikyuu
bnha
the promised neverland
mushishi
fma
omoide emanon

/

anime dennou coil
psg

/

film akira
studio ghibli
satoshi kon
metropolis
wes anderson

/

cartoons voltron
atla
aggretsuko

/

art sachin teng
rei_17
junji ito
claire wendling
wayne thiebaud
jc leyendecker
norman rockwell

/

games league of legends
overwatch
granblue fantasy

/

idols deresute
idol infinity
mirishita
bandori
shanimasu

/ cute things / food
My main interests are Deresute, BNHA, and Overwatch!I'm also really into art, but that's a given. I'm a huge manga reader, but don't watch as much anime. Ask me for manga recs, or give me manga recs!
My secondary interests include: Haikyuu!!, IDOL INFINITY, FMA, Voltron, Mirishita, and The Promised Neverland.
My tertiary interests include: Bandori, League of Legends, and Granblue Fantasy.
4) combine with flour
manga/anime - greedling, overhaul, kuroo tetsurou, dabi, pretty much everyone in haikyuu (kenhina)
deresute - shiki, shin, yoriko, kozue, syuko, miku + more!!
league of legends - azir, swain
overwatch - hanzo, genji, d.va, mei, junkrat, roadhog, reinhardt
bandori - hina, sayo, moca, kanon, tsugumi, chisato
granblue fantasy - ayer, kou, caglio, narmaya
mirishita - tomoka, iori, takane
6) enjoy!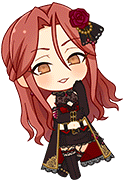 BEFORE YOU FOLlOW
"I'm the Trashman! I come out, I throw trash all over- all over the ring! And then, I start eating garbage!"
dfi ur gill